The Grand Budapest Hotel: Online Movie Making Tricks
Posted on July 23, 2015
Are you fond of video making and creating your own short movies, but can't think over something new – angles, effects, locations, etc.? Have you watched The Grand Budapest Hotel?
 – No-o-ot????!!! Stop reading the post, and go watching the movie.
– If yes, you've duly appreciated all the tricks which were used.
We've prepared a list of online movie making tricks that can be used in your videos and which can be a great example for creating your own special effects.
The Grand Budapest Hotel is an impressive, action-packed Oscar-nominated movie. Special effects moved the film to a new level of filmmaking. Wes Anderson's work is recognized from the first shots by his style and cinematography. The distinctive train scenes can't be muddled with anyone's else work.
Train Scenes
Remember Darjeeling Limited? Practically one continuous train episode – you feel like you are travelling with heroes on the same train when watching the film. Gabriel Sanchez, VFX Supervisor for LOOK Effects,* speaks about The Grand Hotel Budapest train scenes: "Every time there's a scene in a train, we were doing something. Some of the items you see weren't originally in the room, so we created them in 3D and I was the one who composited them into the shot. Space was tight, so I also did some of the classic kinds invisible effects, like removing cameramen from reflections in the windows — and there was a lot of glass in that movie."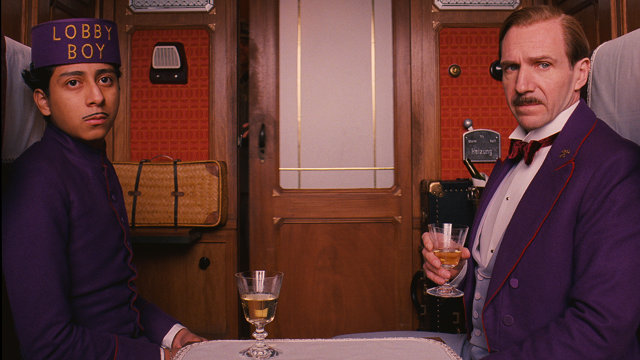 Miniatures
The hotel is the brightest example of a miniature used in the film. Where was The Grand Budapest Hotel filmed? In an oil painter's workshop:) The matte painting looked absolutely real on screen! Didn't it? The smallest details were demonstrated by the means of lighting and 3D effects.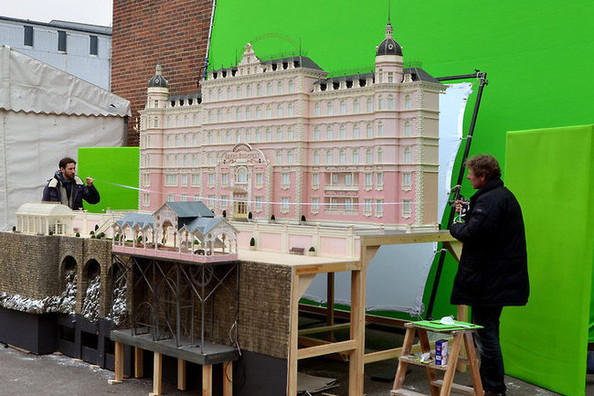 Mountain Scenes
These are miniatures too. The observatory, sets of rocks, small trees, mountain tram, bobsled track, and so on. Everything was shot in real time.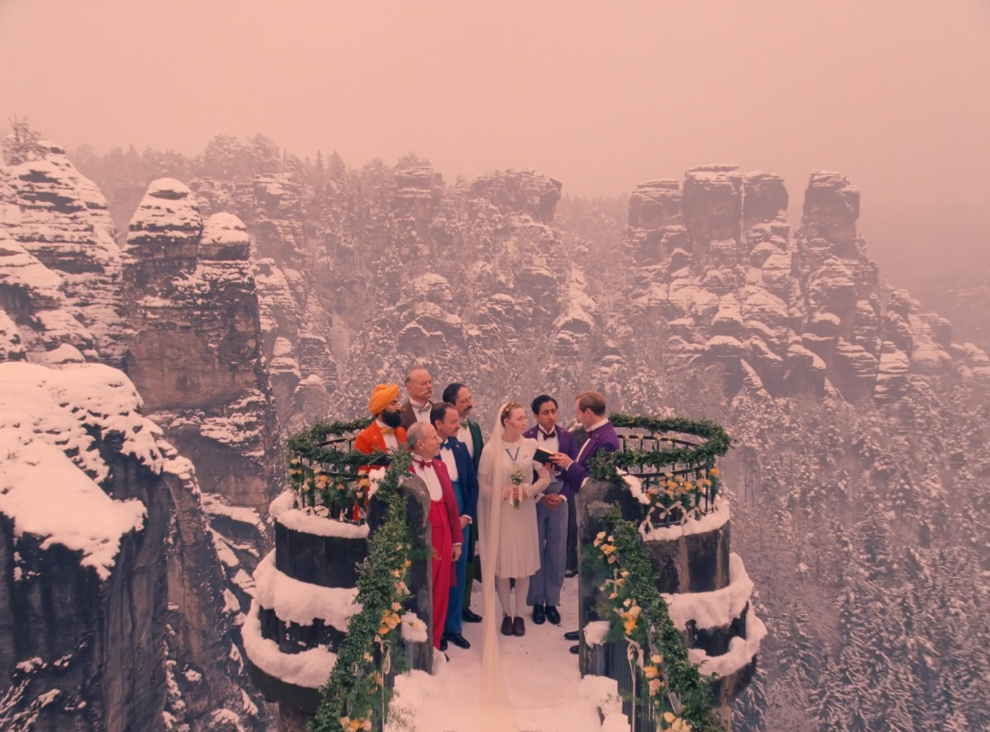 One-Point Perspective Shots
Perfectly centered pictures is one of Wes Anderson's distinctive features of the art of film editing. The cinematographer Robert D.  Yeoman says: "When Wes gets to the set often the first question is, he'll look at me and ask, "Are we in the center?" So then I can say for example, 'Yes we are 22 feet and eight inches from that corner, and 22 feet and eight inches from the other corner. For us, that's pretty standard practice."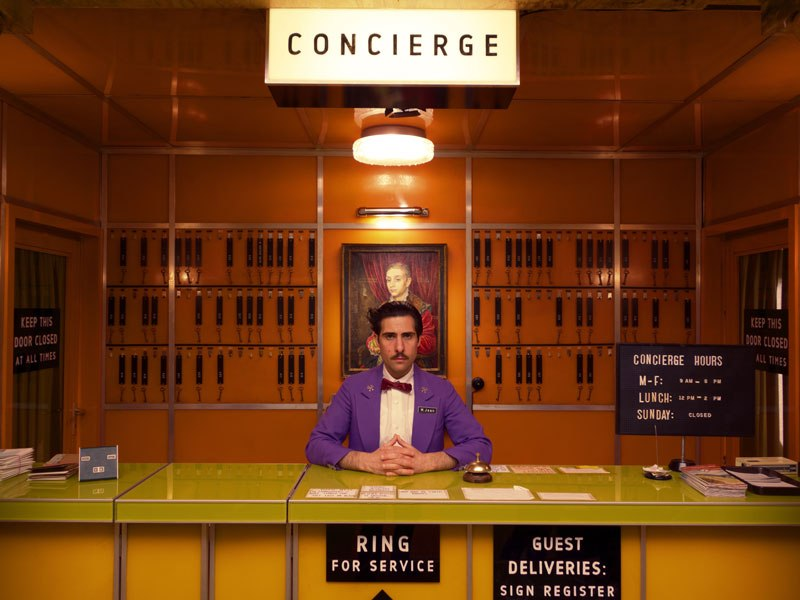 Whip Pan Effect
It helps to keep the rhythm of action by focusing the camera on one character and then another during a conversation. This online movie making effect makes people speak more dynamically and faster than they do in real life. The action is performed in one shot and makes this film director's work unique and recognizable at the same time.
Group Shots
The style of the 70's group hotel portraits adds allure and exquisiteness to The Grand Budapest Hotel filmmaking. One of the greatest examples: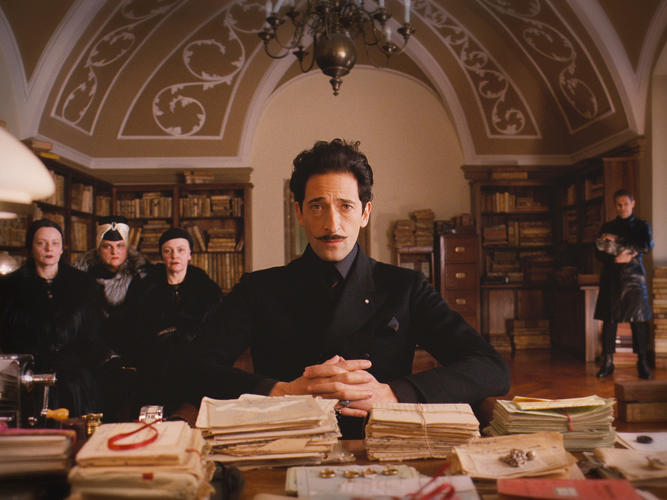 The Art of Film Editing or MyMovieLab Effect
Try to use some of the offered techniques in your home videos, or during your adventures. Personal creativity has no limits.
We can't guarantee we will manage to do the same with your video footage as Wes Anderson would, but we can help you to edit your video files and create a great story out of them. Just send your videos from one or several devices and we will make them into a fascinating movie.
*LOOK Effects – since 1998, a visual effects studio working on stereoscopic 3D and 3D animation, design, compositing, etc for advertising, the movie industry and television in general. Among their recent projects are Walter Mitty, Game of Thrones and The Grand Budapest Hotel.
Our reference is a CreativeCow: https://library.creativecow.net/wilson_tim/VFX_The-Grand-Budapest-Hotel/1
Here is one more surprise for you. Enjoy The Grand Overlook Hotel!