Movie Post Production: Guardians of the Galaxy
Posted on February 24, 2016
For the sci-fi adventure Guardians of the Galaxy, the filmmakers had two main visual problems to solve: how to make colorful worlds set in many interstellar locations that kept the spirit of the comics on which the film is based and how to depict two of the more unconventional characters, Groot (a tree man) and Rocket Raccoon.
The filmmakers created an unbelievable result. Just watch this video to ensure how much work has been put into the film post production.
Growing Groot
While creating this nice, but not very talkative character, the filmmakers faced a huge problem—Groot is a tree-man. You may say: "Wait, the comix author managed with it perfectly, what is so special about film?" clearly, the main difficulty was motion and emotion. If you were an animator, how would you depict a smiling tree? And if you were told to be realistic? So let's admit, "Guardians of the Galaxy" creators coped with the problem brilliantly. Groot's body was designed as a bunch of individual branches, this helped to make him more human-like and show realistic motion, so the character would not look as walking log.
What is more, his face was drawn as a connection of small plates. The aim was similar—creating realistic face expressions, easily comprehensible by the audience. And the filmmakers managed perfectly once again! But the main secret is Groot's eyes. The designers decided to make them as expressive as they only could, since other parts of the Groot's body obviously had some limitations. And again awesome work! Now everybody loves this tree-man with sincere and moving eyes. And who did not shed a tear at that "we are Groot" scene?
Realizing Rocket
Rocket Raccoon was another problem character, since this time filmmakers had to create an animal, which acts like a human, or at leas somehow similar. This time nature has provided a solution: designers and animators studied the way raccoons move, eat and use their hands and other animals' habits. During the set, the crew used stand-ins and filmed each scene with Rocket Raccoon two times: with a stand-in actor and without him.
However, the main challenge was Raccoon's fur (or hair?). It had to look realistic, soft, move when the character moves, react to changing external condition (wind, rain) and etc. To solve this task, the filmmakers used a super-powerful hair creating system named fcHair Filter. This program's main feature is that it uses a set of filters connected into branchy network to give each hair its own unique shape. That is why Rocket hair looks incredibly realistic and soft. All the struggles were defenitely worth the result.
Making Morag
Peter Quill's adventures on Morag to steal an orb featured vast landscapes. The planet was inspired by a place in Egypt called the White Desert. The filmmakers put a lot of effort into finding the right balance between green screen and how much you can top up and extend. Designs for Morag continued to evolve. They tried to create contrast of a beautiful sky and aggressive ground. Mixed together it becomes beautiful.
On Xandar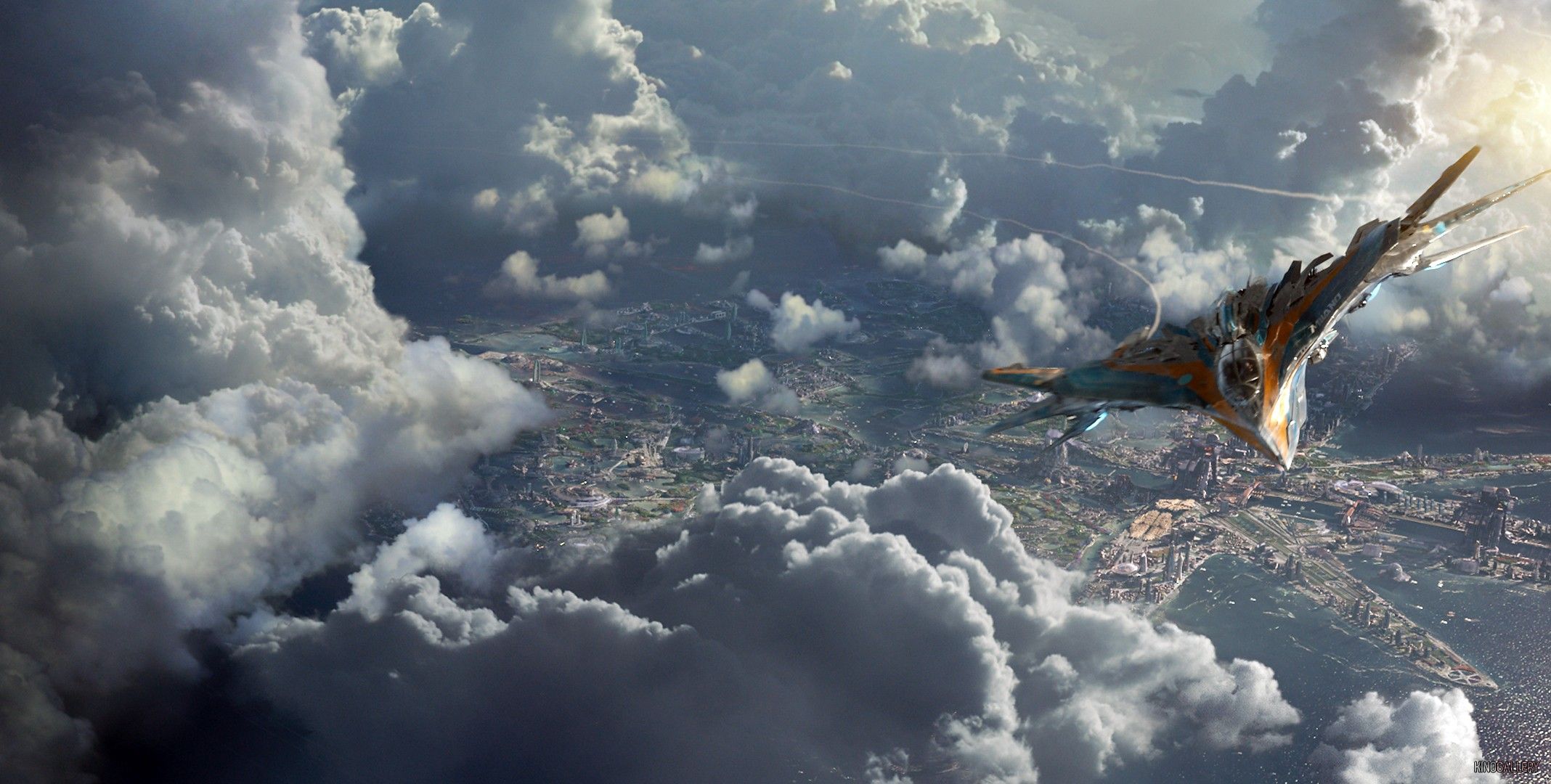 Planet Xandar is based in many ways on Singapore. There's a place there called Gardens by the Bay which was lush, kind of futuristic feel in terms of architecture and a very lush tropical feel. The filmmakers used extensive still-shots and took some helicopter plates. In addition to Singapore reference, the studio also sent a photographer to Dubai and Shanghai. From those references they developed Xandar's architecture.
For the ground views of Xandar, they placed all the cameras that would be used for close-ups and surface perspectives, then only angled up to buildings where necessary. The mall scene, in particular, involved extensions from live action filmed at Shepparton studios of a walkway and courtyard set.
MyMovieLab
As you see, the movie post production is a long and difficult process. If you have your own videos and want to edit them in order to turn into works of art, check out MyMovieLab. This is a professional video editing company that will edit videos due to your personal requirements. If you don't have enough time to learn all the stages and tricks of the editing process, get help from our company!