How to Choose a Video Maker Online
Posted on April 30, 2015
Making a video which will leave you satisfied and will impress your audience is easy with modern online editing tools. A lot of them are free with hundreds of various themes, templates and options. When choosing a video maker online, one will be stunned with a variety of opportunities and attractive offers. We've prepared a guide on how to choose an online program that will suit your needs and skills.

A video editor should be familiar with the technical aspects of video editing as well as to be ready to work with professional software.
Fortunately, making a video is not as complicated as it was ten years ago, for example. Those who want to edit home movies are not required to buy powerful computers, or expensive software anymore. Editing video files online is convenient not only due to the technical reasons. It also allows you to work on the project from various workstations – an Internet connection only is needed.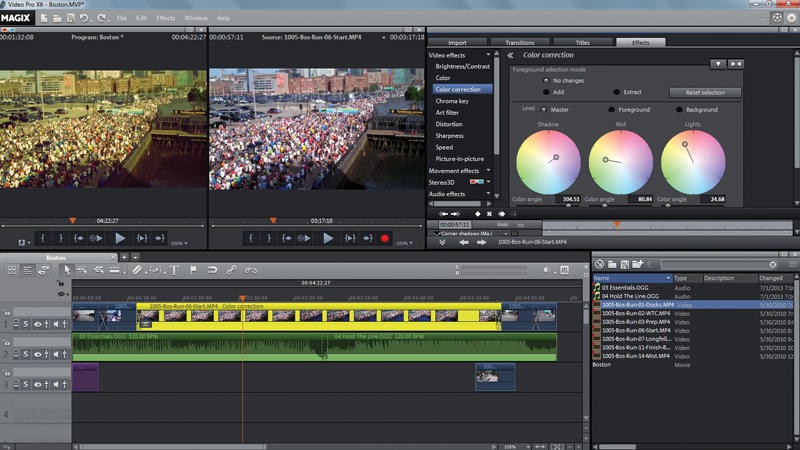 So, what should you know about editing movies online?
Limitations.
Although the majority of services are free, practically all of them have limitations. Some allow editing videos 30 seconds in length, some up to 15 minutes, etc. Others offer a limited amount of tools, or possible options.
Offered tools.
While video making services offer lots of tools, you should pay special attention to them. The majority of them help to combine several video files, others add comments, or subtitles, and only a few tools can help you create special effects and complex editions. At first, decide for yourself whether you want your movie to look professional, or just nice. Find out whether your chosen video maker online allows you to download from your computer – some programs set limitations.
Ease of usage.
A user-friendly service which is easy to use is extremely important if you are going to edit your home movie, as you may waste hours in search of needed features. Making a video can take a significant amount of time, so pay attention to the menu and program interface.
Output and input formats which are supported by the program.
If a chosen program is full of various features and impressive templates, but you can't even upload your file for editing, it won't bring you an Oscar nomination. Pay attention to available export file formats too.
Price.
Take your budget into consideration and your technical needs and you will choose a service easily. Some programs are very expensive and they are preferably used for professional purposes. For example, Final Cut Pro.
Help from customer support services.


A good video maker online program definitely comes with excellent help from a qualified support team. They will help you to edit your movies fast and easily. You will master necessary skills without any effort and will be provided with the most rational solutions to your problems. Do not worry if you get stuck while editing your video – online guides and tutorials are always handy.

If you want to find a video maker online that will edit your video according to your requirements, consider MyMovieLab.com. We are a professional video editing service with a creative approach to the job. All you need to do is to place your requirements, upload the file and wait for the result. Enjoy our service while saving time and effort.