How to Avoid Flashing Low Battery Sign
Posted on August 18, 2015
At last, you've reached the peak of a mountain or are shooting your older brother's graduation and suddenly the low battery sign starts flashing deceitfully. Now, you understand the amount of astonishing shots and video footage will be significantly lower, and in several moments and your gear will turn off.
By understanding the drama of such a situation, we understand how important it is to know several tricks for prolonging the life of your battery and not to keep your camera as décor in the most responsible moments.
LCD Screen
This is your battery's worst enemy. If you have a viewfinder (EVF or DSLR) on your camera, use it instead of the screen.
Limit viewing time of your footage on the computer. The more time it takes you to display the photos on the screen, the less your battery will be "alive." You can minimize the time even to 1 second.
Making your LCD brightness lower will save several shots. Do not get disappointed; they will look darker in comparison with other photos; the quality will remain the same.
Keep Your Battery Warm during Video Content Production
If you are traveling in winter, or move to Arctic regions, keep your battery separately from the camera in a protected place – in your pocket, backpack or camera bag. Professionals working in cold regions take heat packs with them to protect the camera and the battery.
Buy an Extra Battery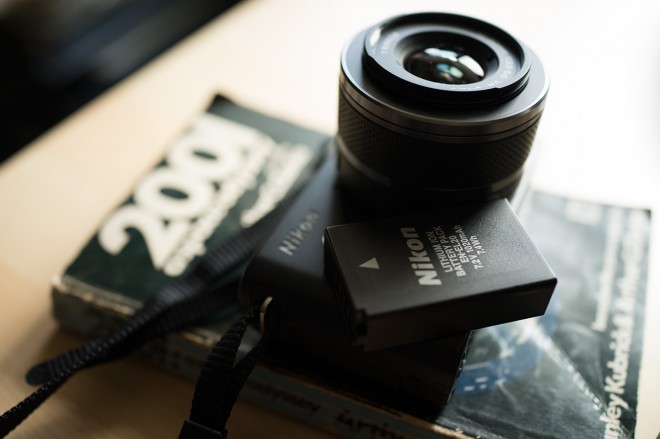 If you are going on a long trip into the wild, a second battery is a must for you. Its cost is worth spending money, as you won't miss any perfect moment in your video content production.
By having two batteries, use them evenly to know exactly how much time each of them will work.
Battery Maintenance
Draining the battery completely is not a good idea, due to its characteristics. This will save the life of your battery and will allow you to shoot everything you wish, by using lithium ion batteries, but charge them on a regular basis.
GPS
Use GPS only when necessary, otherwise you will be left without post production video footage. The same is with Wi-Fi.
Set Power Saving Modes
If your camera comes with power saving options, take advantage of them. Switch off image stabilization. Use High-Def modes when needed. Choose sleep modes to save battery life during inactive times.
Do not forget to charge the battery, at least for 10 minutes in a cafe or at the petrol station. It is no longer necessary to wait for the full battery to drain to charge it.
Zoom
Limit the usage of camera zoom – it needs too much power. By capturing your image, you will be required to turn the device on and off all the time.
Quick Battery Saving Tips from MyMovieLab
Do not delete unnecessary footage if you want to save battery power.
Do not use the flash in daylight; turn it on only when necessary (the "auto flash" feature will prevent using flash too often).
Turn off AF (autofocus) and get benefits from manual settings.
If you own Panasonic gear, you will be required to buy original batteries, as the other ones are prohibited and impossible to use. All other video camera manufacturing companies allow usage of standard batteries.
Full HD video influences the battery life significantly.
Manufacturers usually color the truth about the time your battery can operate. The numbers are stated for perfect conditions. Just subtract 25% from their data and you will see the real picture.
We hope, our post was useful and you won't miss any shot or perfect moment. Learn how to verify your video content production; try new features and experiment with your camera. Do not be afraid to try something new and master new angles. And the MyMovieLab team will take care of your video editing.

Who are we? We are the team of professional editors who will work on your video footage and will turn it into a "ready to share" movie. Just upload your post production video footage, specify your expectations, state soundtrack title and we will surprise you with the result.