Creative Video Editing of Wedding Events
Posted on September 30, 2015
Editing wedding videos can be overwhelming. Solid preparation and storytelling are important for successful creative video editing. When you start to edit wedding videos, it is like working on two projects at once. The first is a full wedding film and the second is a highlight reel that will go online.
Full-length videos are rather standard. You just need to make a video of the day as it happened. But highlight reels have changed over the years. The ability to share the video with all friends and family has become highly important. There a lots of couples who only need a highlight reel. Here are some tips for creative video editing while working on the highlight reel.
Working on Transitions
If you plan your transitions beforehand, it will help you out in the creative video editing. During B-roll shooting, try to move camera off of the subject. You may try sliding out of one shot to another. If you want two shots to go together, pan off of the subject. Go to the next shot, pan in the same direction and stop. Try cross dissolve to make a seamless look.
Sometimes for wedding videos, editors move the camera into black. If you have such ability, have a second shooter walk right in the front of the camera on cue. That movement can be used for fading to black. If you don't have an opportunity to get a second shooter, ask a wedding guest to help you. If not, use the objects around – doorways, tables and so on. The darker you get to an object, the easier fading is for you.
Also, you can use a cross dissolve. That gives you the best look.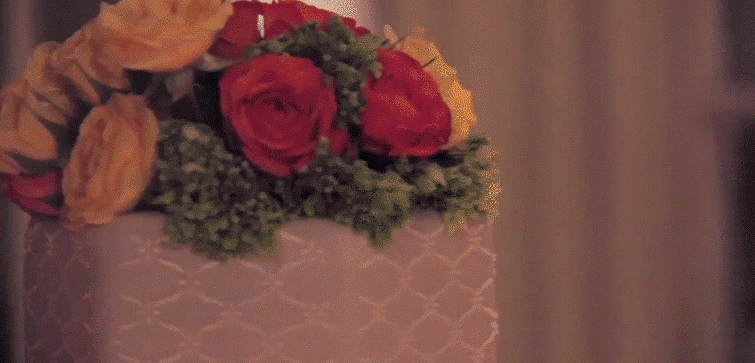 You may add a layered effect if you think your edit doesn't look right. Light leaks will help you to make transition from one scene to another. However you shouldn't overuse this technique. If you use it on each cut, it can irritate the viewers. The plus is that it's rather easy to shoot light leaks.
Don't forget about standard cuts. You can make hard cuts look awesome. Cross cuts can be used for scenes of bride's makeup and groomsman's getting dressed. Scenes of ceremony can be edited with J-cut and L-cuts.
Telling the Best Story
We suggest not to make everything in chronological order while video editing. Weave clips together in the engaging way. Chronological order is great for the full-length video. Often editors make the video start with a speech or vows. It can be a great introducing to the couple. Then show everything else that happened the wedding day.
Making Highlight Reels Short
Usually, a bride and a groom want to share the highlight reel. The full-length film is what they can enjoy together. You should remember of this while editing. Such moments like speeches and ceremony are better leave to the full version. Also, highlight reels are your chance to convince new clients to book you for additional weddings.
Start editing from selecting the best speech and the best moments of the ceremony. Then select the best moments of the wedding morning and dance moves from the reception. You've begun to edit the outline of the highlight video. Here you can include standard vows, cake cutting and a short shoot of the first dance. 90% of the footage is needed there already. Remember that your video shouldn't be too long in order not to bore your audience. You should come in well under 10 minutes long.
Grading and Correcting Color
Weddings are fast-paced. There are times when you make mistakes like finding footage from different cameras that don't match or resetting the white balance. This is where you should think about color grading and corrections. You'd better use a color grading program. For example, DaVinci Resolve is a great one.
If you have a wedding video or any other type of video, and are looking for online video editing services, MyMovieLab is here to help you. Our editors pay attention to every detail while editing every video on which they work. Unlike other online video editing services, we will select the best visual effect and audios to make your video unforgettable. Don't go to other online video editing services; we are exactly what you need.