How to Shoot Surf Videos Using a GoPro and Edit Video Files
Posted on November 23, 2015
With a GoPro camera, you have a wonderful chance to capture great moments when you're enjoying the ocean. You can make inspiring and quality videos and share them with other people. We've prepared some great tips on how to shoot and edit video files. We hope you can benefit from our pieces of advice.
Check out the amazing GoPro surf video below to get inspired.
Places to Mount Your Camera
If you want to get the best shots, think about the mounting position of your camera. There are four main places to mount your GoPro whilst surfing:
Chest. You'll capture more of your board, arms and knees. It's perfect if you want to get a lower-than-the-helmet view of the action.
Wrist. It's just like wearing a watch, leaving you full use of both hands; perfect for surfing.
Board. A good place to mount your GoPro; it allows you to get nice shots.
Head. A lot of people complain about the head strap falling off whilst surfing, but if you want to use this kind of mount, try using a shoelace and attaching it from the strap to your wet-suit.
Preparation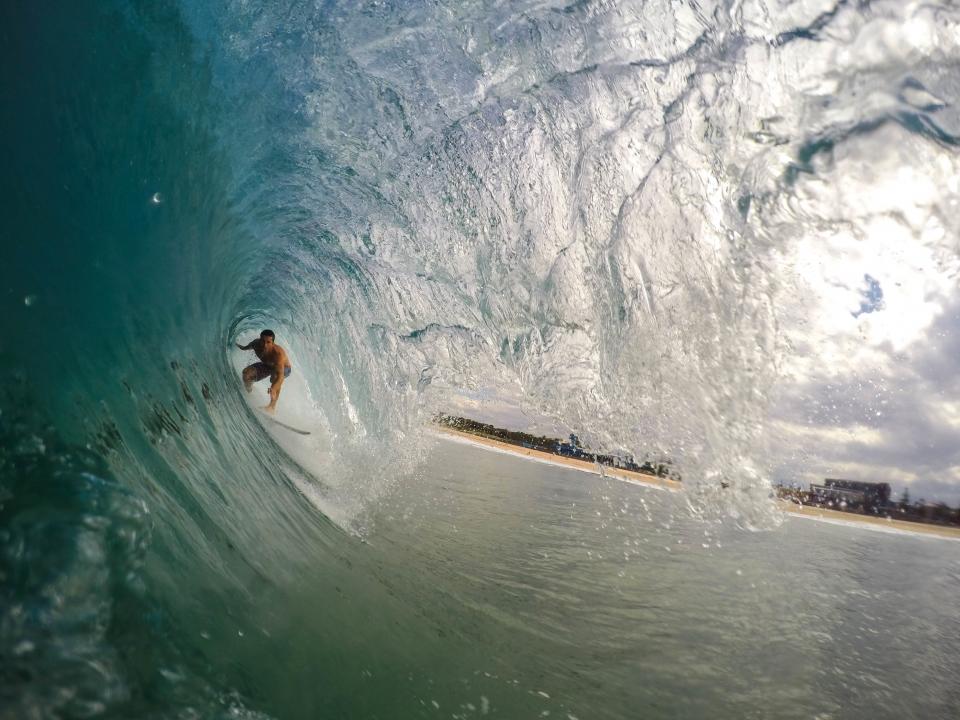 – Prepare everything in the car or at home before you leave. Always remember moisture pads. Never open your GoPro with wet hands. In cold water, place the moisture pads inside the housing.
– Check if the battery is fully charged. You don't want your battery to suddenly go dead.
– Make sure you have a big enough SD card. Eight GIG is an adequate amount, but obviously more is better.
– Make sure the settings on your camera are set correctly. Opening up the casing at the beach to change settings allows moisture in, so check everything in advance.
Reviewing Footage
Reviewing the footage is extremely difficult whilst in water, but it is possible. Your options are either the GoPro LCD Touch BacPac which features waterproof to 3m and a 3.5 mm headphone jack. Or you could attempt to waterproof your phone and make use of the GoPro mobile app. Reviewing your footage on location provides you with the opportunity to retake shots and to adjust your mounting position and camera settings.
To produce a really cool surf video you should treat post-production as one of the most important stages of the process. At this point, you can correct footage and make great edits to compliment the raw footage you've been able to capture. Any beautiful video passes through a long post-production process to sharpen images and achieve vivid shots.
Here are the top tips for using your GoPro:
Familiarize yourself with the different functions and work out which mode to shoot your surfing with before you hit the waves.
Get the floaty back door accessory, that way if you should drop the camera it will float to the surface. Being orange, it will be ultra-visible.
Keep water droplets off the port; there's nothing more annoying than playing back your footage and having specs of water in the way.
GoPro isn't just for filming yourself; always have it handy to shoot your mates or to produce cool lifestyle shots.
Expert Help from Movie Editing Website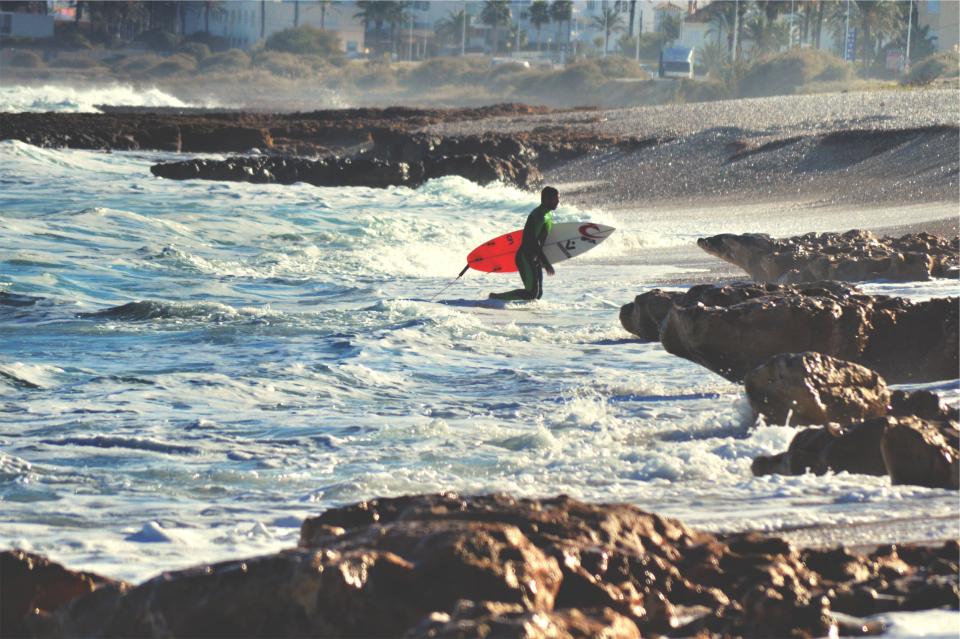 If you need to edit video files but don't have enough time or skills, check out the site MyMovieLab. This is a professional video editing service where you can receive quick expert assistance. You'll be pleasantly surprised with the quality of our service. Check out MyMovieLab right now. Impress everyone with amazing videos!