Lessons Learned: Digital Filmmaking & Video Production Effects of Mad Max
Posted on September 14, 2015
If you decided to film an interesting and beautiful video, you should learn different visual effects to make it come alive. An examination of famous works by experienced film directors can ease the task. Watch, learn and analyze the different effects that directors used in their films to make their shots look attractive and realistic.
Use it in your own videos or for your video production for Web. Today we are going to talk about Mad Max: Fury Road, a masterpiece by George Miller. We analyze the film's spectacular visual effects. If you haven't seen the film, see it as soon as you can!
Making the Citadel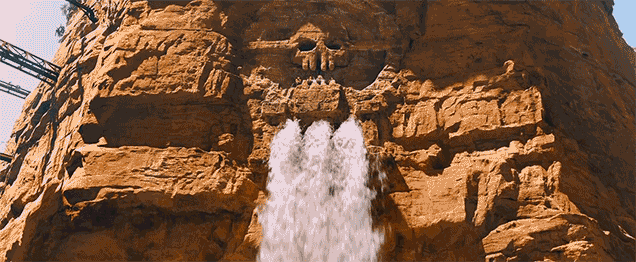 The location of Citadel, which you can see on the first shots, was created with the help of combination of photography in Namibia, cadres from Sydney and visual effects added to actual mountains in Australia by means of photogrammetry.
"I've got an absolute aversion to people painting rocks," says Andrew Jackson, visual effects supervisor.
According to Andrew Jackson, visual effects supervisor, the film-making team was trying to use realistic landscapes and use them in the movie. Jackson has found perfect place for shooting in Blue Mountains in Sydney.
Creating Post-Apocalyptic Visual Effects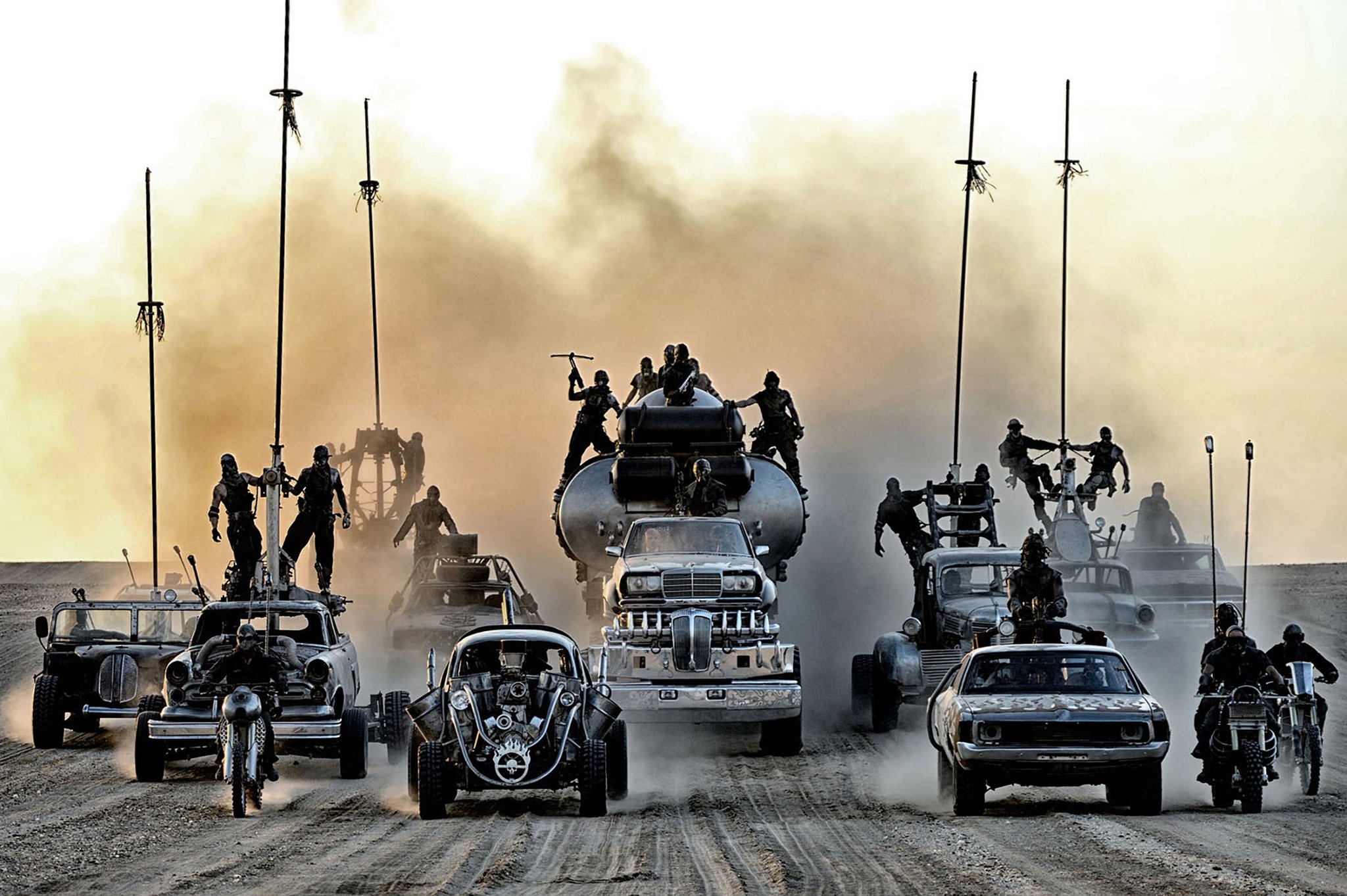 The film is built on post-apocalyptic scenes with toxic storms, huge clouds of dust, and acid rains. All this was achieved with the help of real photos of Namibian desert, unique design of cars, plus additional green screen. Furthermore, all of this was combined with dynamic car take-overs, complex dust imitations, and numerous digital doubles.
"You may end up with nothing left of what was actually filmed, but the shot still inherits something real from the plate you shot originally. I still believe it's worth doing for that reason," Jackson notes.
With the help of additional work on visual elements; filmmakers went through all small details and added more foreground clouds of sand.
Filming the Scenes of the Canyon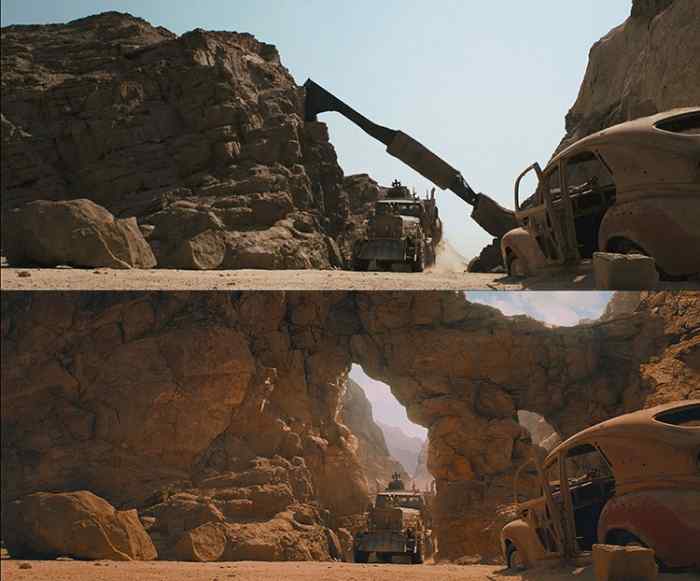 In order to make impressive canyon shots, the Mad Max group made remarkable landscape increments. Jackson says that the canyon was extended notably. They made it much narrower and taller in some places. Therefore, there were a lot of parts that didn't really exist.
Another challenge that faced the shooting team was the detonation of the wall. They spent a lot of time thinking about how to make a scene look real. They concluded that they should film the explosion of the rocks. So, they found an old quarry nearby and blew it up.
Making the Night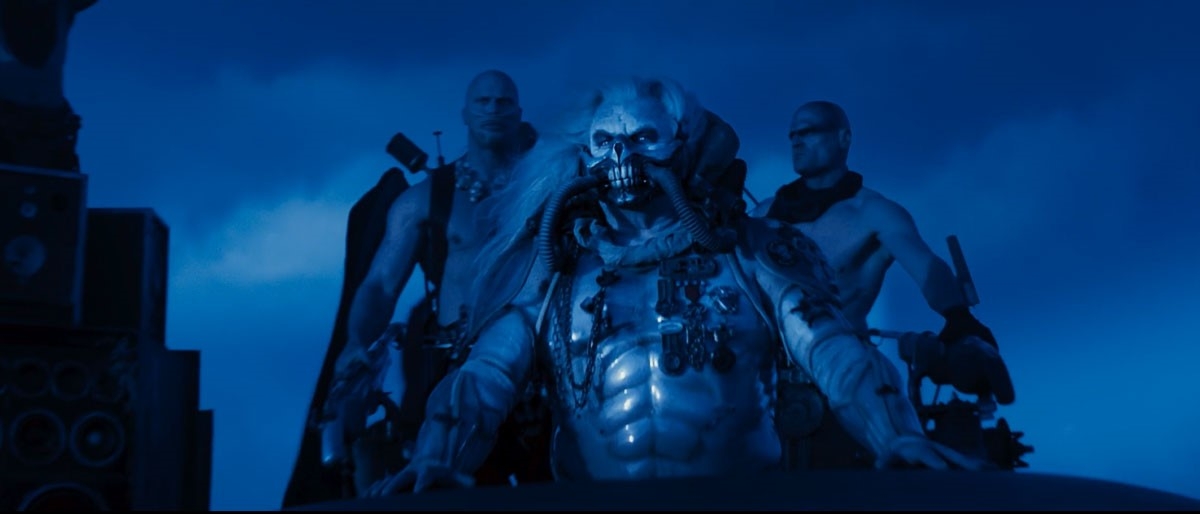 All nighttime scenes were filmed in the Namibian desert during bright afternoon. Nevertheless, the daylight cards were then transformed into a blue light night with the help of colorist in place of usual transformation from day to black night. According to Jackson, the image looks much better with the blue night because of the higher exposure. Of course, it took a lot of time to convince everybody that this unique shooting approach would work. The filming group was convinced only after they made a test at four stops.
Shooting Scenes with Furiosa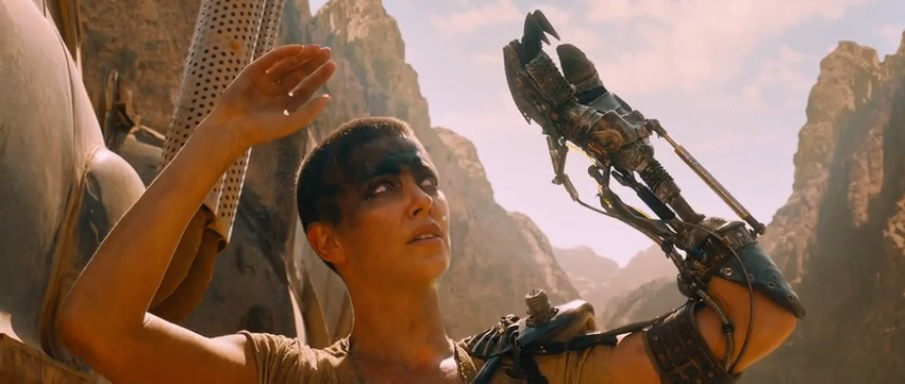 Furiosa is a martial woman in the movie with a missing arm. In the film, she wears a prosthetic and sometimes takes it off or drops it and fights only with the help of her stump. In order to show realistic picture, Theron, the actress who played Furiosa, wore working prosthetic. In the scenes with no prosthetic, Theron was wearing green sleeve that a team of visual experts painted over. However, that was not the hardest thing for Charlize to make.
"I think the hardest thing for us, as actors, to get our heads around, was that the movie really was one big scene. So we shot one big scene for 138 days. That was tricky because every day you show up and you don't really know where you are in that scene."
The most difficult part of the process was to design a stump. The team studied out amputated arms and the muscles in order to paint something authentic. The visual experts were trying to make it less unpleasant to wear while still being the appropriate size.
Video Production for Web
If you created fascinating video to show it on Web but need some help with visual effect, MyMovieLab.com is ready to help you. MyMovielab.com will turn your video into an effective visual picture. All you need to do is to name your price, upload your video materials and leave the editing process to the best video experts. Our professionals will rework your video, add selected visual effects and great sounds, and make a masterpiece from your video. We guarantee that our digital filmmaking & video production effects will make your video look fresh and new.
Resources:
http://io9.com/the-making-of-mad-max-fury-road-we-shot-one-scene-fo-1704025550
http://www.fxguide.com/featured/a-graphic-tale-the-visual-effects-of-mad-max-fury-road/